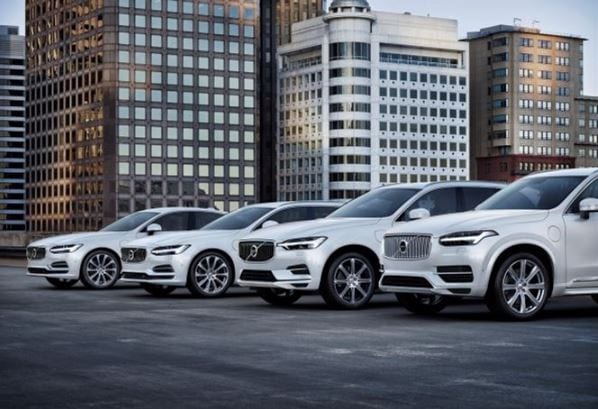 Going electric is the name of the game for Volvo. Just recently, the luxury automaker announced that every one of its cars launched from 2019 on will come with an electric motor: A move that signifies Volvo's end to making vehicles with only combustible engines.
"This is about the customer," said Håkan Samuelsson, president and chief executive. "People increasingly demand electrified cars and we want to respond to our customers' current and future needs. You can now pick and choose whichever electrified Volvo you wish."
The automaker is gearing up to produce five all-electric vehicles between 2019 and 2021. Three of them will be Volvo models, while the other two will be high-powered electric cars from Polestar, Volvo's performance vehicle company.
The plan is to offer a broad range of EVs, including gasoline and diesel plug-in hybrids in an effort to lessen the automaker's carbon footprint on the environment. By 2025, Volvo aims to have all its manufacturing procedures operating under climate neutrality. By this time, the automaker has also vowed to build 1 million electric vehicles.
Several Volvo hybrid options are already available for purchase, including the 2018 Volvo S90 Plug-In Hybrid T8. Utilizing an 87-hp electric motor and combustible gasoline engine, total output is 400 horsepower and 472 pound-feet of torque. There's also the new Volvo XC90, which can also be had in hybrid form. Come test drive one of these new luxury vehicles at Volvo Cars of Phoenix today!