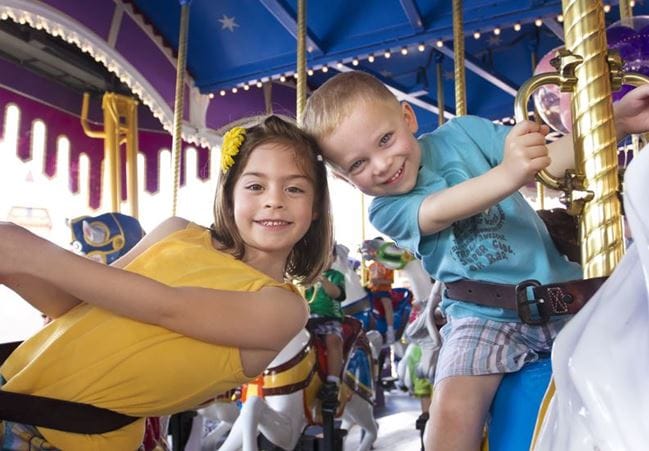 Arizona State Fairgrounds
1826 W McDowell Rd
?Phoenix, AZ 85007
Now its 133rd year, the Arizona State Fair is back and better than ever. From now through Sunday, October 29, 2017, experience jaw-dropping performances, live music, exhibits, delicious food, and of course, carnival rides at this 18-day event in Phoenix.
The Lights of the World Lantern Festival is new this year and is widely known as the biggest lantern light show in the U.S. Featuring thousands of handmade lanterns, the festival is sure to be the talk of town for months to come. The Magical World of Dragons, Wizards and Beasts is also new to the scene. This interactive experience takes you inside a castle filled with fire-breathing dragons, wizards and fantasy.
New fried foods are on the menu too, including more than 50 new items from eight additional concession stands on or near the midway. Indulge in a delicious dish at Baja Lobster and then satisfy your sweet tooth with one of Sweet Cheeks' Deep Fried Little Debbie Oatmeal Cookies. With hundreds of food choices to choose from, the fair really has something for all to delight in.
Admission is $10 for adults 13 to 54 years old, and $7 for fairgoers 55 and older. Children between the ages of 6 and 12 can enter for $7, while kids 5 and under are free.
For further details, visit Arizona State Fair's official website here.