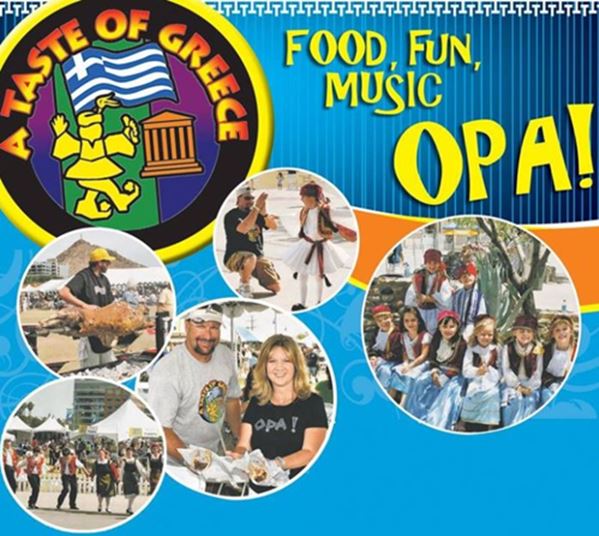 You don't have to travel to the Mediterranean to experience authentic Greek cuisine because "A Taste of Greece" is coming back to Chandler. Friday, Sept. 29 through Sunday, Oct. 1, our area's favorite festival will be in full swing, featuring a variety of attractions for the whole family to delight in.
Authentic fare, including lamb gyros, mouth-watering chicken dishes, and of course, baklava and even baklava sundaes will be served throughout the three-day extravaganza. Other traditions like folk dancing, laouto-laden live music and imported wines and Greek beer are also on the menu. Like previous years, outside and inside dining will be available.
The non-stop fun continues with a variety of arts and crafts for you to browse through. Plus, there will be a Kids Fun Zone, where the younger ones can enjoy rides and face painting.
Admission is $3 for adults, while children 12 and under are free. Free parking and shuttle service are offered for your convenience and comfort. For further details, please click here. We hope to see you there!
Where
St. Katherine Greek Orthodox Church
2716 N. Dobson Rd.
Chandler, AZ 85224
Hours
Friday: 5 p.m.-10 p.m.
Saturday: 11 a.m.-10 p.m.
​Sunday: 11 a.m.-7 p.m.