When it comes to buying a new car, you likely have one in your possession that you want to sell as you upgrade to a new vehicle. Part of the process of selling the car is getting it in great shape to ensure that you enhance its value and can find the right buyer. If you want to maximize your car's resale value and earn more money once it sells, there are a few steps to take that will prove to pay off.
1. Add a Few Extra Features
Increasing the value of your car means adding a few extra features that increase its appeal and functionality. You can make the car look more advanced with additional tech features that are installed, which includes rear entertainment, a sunroof, and a supercharged engine. Avoid going overboard with added features, which can actually cheapen the car and cause it to look too customized.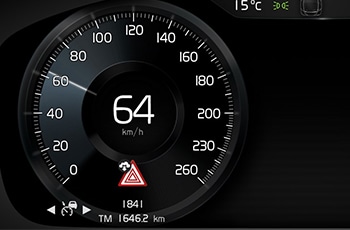 2. Choose a Car That is Desirable
Owning a car that is desirable will make it easier to sell and will allow it to have more value once you're ready to upgrade to a different model. Consider owning a vehicle that has a good reputation in the auto industry and strong reviews from other drivers. Cars that are in demand continue to have more value compared to those that are less reliable. Certain brands that are in demand only depreciate by three percent in their third year, which will make it easier to maximize the resale value if the car is already desirable.
3. Mind the Mileage
The mileage is one of the most important factors that will influence the value of your car. If you want to increase what it's worth, avoid adding extra miles by driving around too much. Opt for renting a car if you plan to drive out of the state or across the country. Avoid driving too aggressively or fast, which can also eat up your mileage and will affect the value over time. Aim for driving no more than 13,500 each year to ensure that it doesn't begin to hurt your car's value.
4. Repair Dents and Dings
Dents and dings that are present in the paint can make the car more of an eyesore and affect the value in a negative way. By painting and polishing the scratches, you can improve the exterior of the vehicle and allow it to appear like new again. Taking the car to a dent removal company will also erase blemishes that are present. Giving attention to cosmetic issues will not only improve the value of the car but will also prove that you're a responsible owner and have taken the necessary steps to care for the vehicle.
5. Provide Proof for the Maintenance
You should have evidence for the maintenance that is performed on your vehicle over the years to ensure that you can prove that you changed the oil consistently or made repairs when they were needed. Take detailed notes any time the car needs attention or is taken into an auto shop. You'll also need to keep all of your receipts to ensure that you can provide a detailed history of the vehicle and also stand behind what you communicate to potential buyers.
If you want to learn more about how to maximize your car's resale value when you're ready to sell it, contact our dealership today to speak to a team member. We'll provide you with more tips and can also discuss the financing options that are available when you're ready to make a purchase.