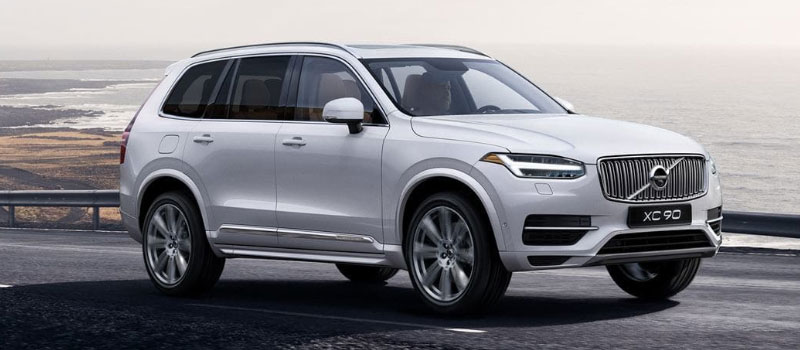 For multiple reasons, buying a 2020 Volvo SUV can make sense for modern drivers. We bet five of those reasons will impress you.
Volvo SUVs Are Exceptional
Most luxury SUVs are uninspired copies of other models. Some are simply a lower-priced brand's model with chrome, leather and a different nameplate slapped on them. Volvo does not engage in this copycat culture. Your 2020 Volvo will feature unique styling and impeccable quality throughout.
Volvo SUV Lineup Meets Many Needs
You may be an entrepreneur who likes to work hard and play hard. Alternatively, you may have a growing family with many extracurricular activities on your agenda. You might want an executive driving experience as you enjoy your career's upper heights. No matter where you see yourself in these examples, the 2020 SUV line offers a model that amply meets your needs.
Volvo SUVs Are Safe
Most automotive brands base their safety standards on protecting crash-test dummies built to average-male proportions. Significantly, Volvo targets its standards toward women and children, too. In your 2020 Volvo seats, you will be 50% less likely to experience whiplash during an accident. Further, the 2020 SUV lineup offers a rich range of features that help drivers avoid crashes.
Volvo Has a Green Vision
By 2025, Volvo projects one million electrified Volvo cars will be on the road. That fact will positively impact worldwide greenhouse emissions. You can participate in Volvo's commitment to be a greener auto brand today by choosing its eT8 engine configuration when you select your 2020 Volvo SUV. This configuration pairs a gasoline engine that draws significant horsepower through turbocharging and supercharging with an electric motor. A plug-in hybrid configuration, the eT8 setup lets you command a powerful highway SUV and a gas-free around-town car without owning two vehicles.
You'll Love Driving Your 2020 Volvo SUV
Volvo builds comfort, luxury, and performance into every SUV model that carries its brand. From the nimble XC40 to the spacious, muscular XC90, Volvo SUVs will engage you on many levels. Expect to feel proud to own your 2020 Volvo SUV.
Visit Volvo Cars of Phoenix to fully appreciate the Volvo SUV lineup's impressiveness. We can enjoy a thorough test drive together to help you further understand your favorite Volvo SUV's unique characteristics.