Owning a vehicle can be challenging for any consumer. Not only do you need to make sure you drive safely and carefully, but you also need to make sure you have your vehicle serviced at regular intervals. Typically, when it's time for your vehicle to be serviced, the service light will come on. If you notice that your service light comes on at a time when your vehicle doesn't need assistance, however, you might want to turn it off. Fortunately, this is a simple process you can complete right at home. Here's what you need to know.
Note that each Volvo works slightly differently; however, you can typically start by turning your ignition switch to position I. This is how you'll begin to reset the service light. Once your ignition is in the correct position, press the odometer reset button on your dashboard. Turn the ignition switch to position II. Make sure you keep holding the odometer reset button throughout this process. The service light should flash at this point. Let go of the odometer reset button as soon as the service light flashes. You can turn the ignition off. That's it! If you'd like to ensure that the service light is definitely turned off, go ahead and turn the car back on just to confirm.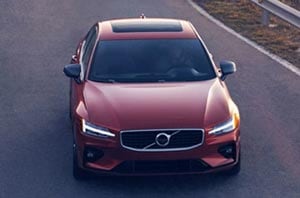 While your service light is an important feature that can indicate it's time to bring your car in for a maintenance check or even a more serious problem, sometimes these lights can malfunction just like anything else. Should you notice your service light comes on right after you have your vehicle serviced or during a time when you know there's nothing wrong with your vehicle, a quick reset of the light can eliminate this annoying problem.
No matter how long you've been driving your Volvo, it's important to take proper care of it. Great car care starts by ensuring that your service button always works appropriately. Make sure you pay attention and bring your car in for regular oil changes and service checks. If you have any other questions about your vehicle, make sure you come to visit us at Volvo Cars of Phoenix so we can assist you. We look forward to helping you with your Volvo needs.