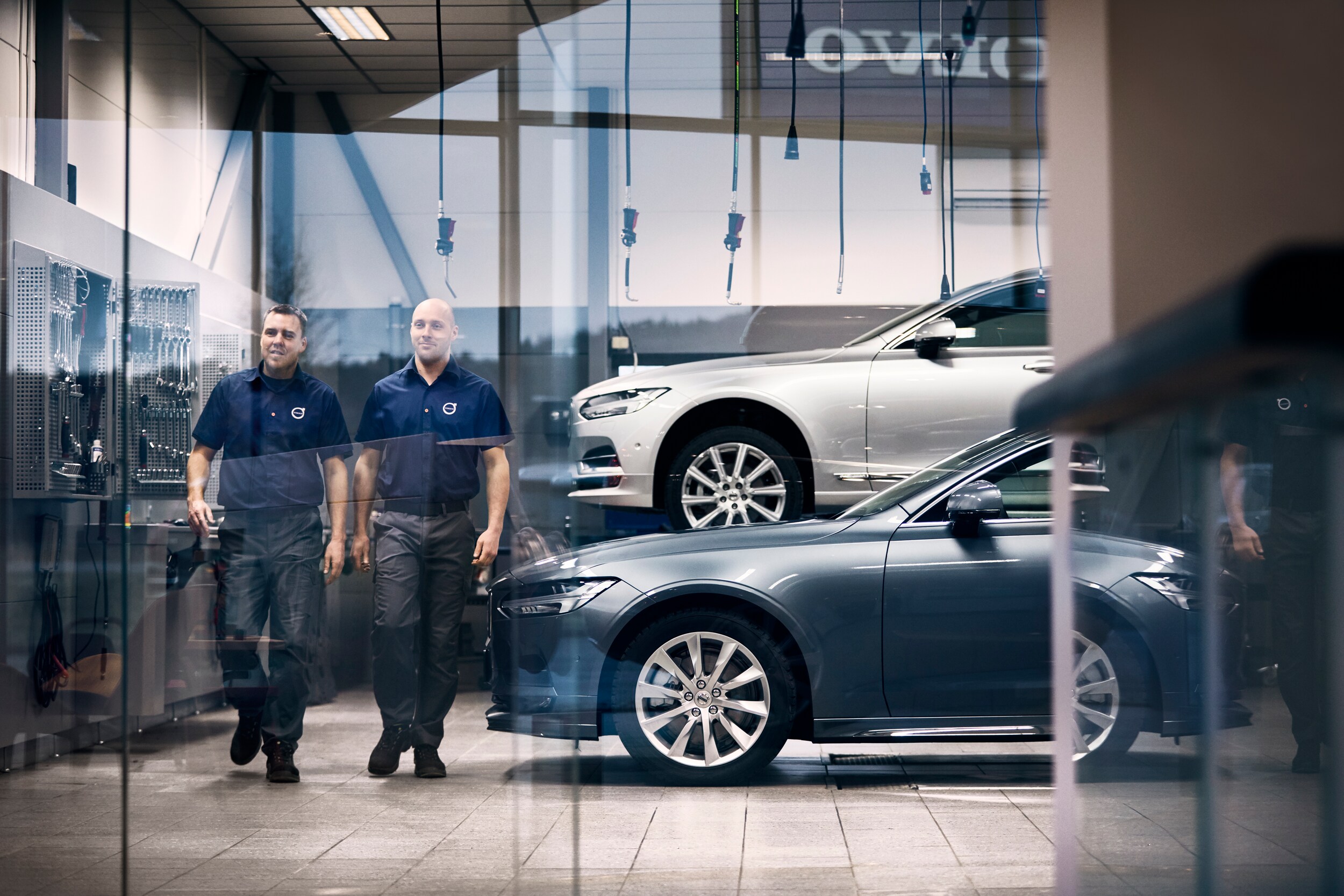 Volvo offers the convenience of Volvo Valet that allows Volvo car owners to get their vehicles serviced without leaving their house during the troubling times of this pandemic. Everyone still must be able to get around for the essentials, and car problems don't just go away because a lot of our daily routines have changed. So, how are car owners supposed to go out and get their car checked out and fixed at a time when everyone should be limiting contact with each other? Volvo Valet! To learn more continue reading.
Benefits
Scottsdale, AZ Volvo drivers now have an answer to that tough question with Volvo Valet.
This program allows those who own a Volvo vehicle to schedule a time they would like to get their car picked up for maintenance with a simple smartphone app.
This app is available on both Android and Apple devices, and after customers have scheduled this service through the app, a Volvo employee will come to pick up the vehicle that needs the service and leave a loaner vehicle for customers to use in the meantime!
Once the customer's vehicle is fixed and ready, there will be a drop-off time set up for when the Volvo employee can return the car to the customer and pick up the loaner vehicle. This is scheduled around you for added convenience.
Effortless Service near Glendale
Because Volvo wants to make sure the entire pickup, service, loaner, and return process goes smoothly with the customer knowing exactly what's happening the whole time, every step is documented with live updates, pictures, and detailed notifications that go straight to the customer through the app. This allows customers to keep track of the exact location of their car, what is being done to their car at any moment, and how long it will be until their car is done being serviced or fixed.
Volvo Cars of Phoenix is going the extra mile for their Peoria customers. Contact us today for a delivery test drive and further information on Volvo financing.