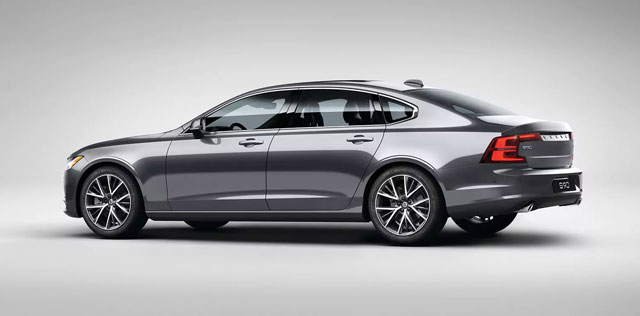 2018 Volvo
S90
Adaptive Cruise Control
✔ Standard
Base Transmission
✔ 8-Speed Shiftable Auto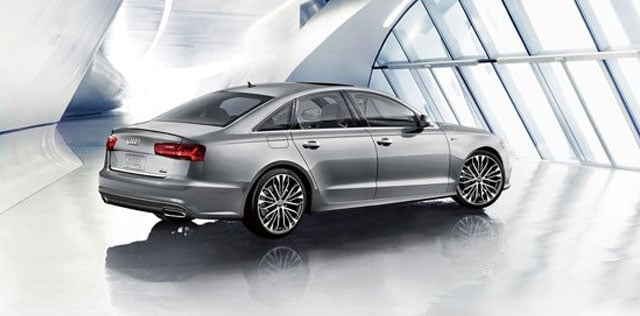 2018 Audi
A6
Adaptive Cruise Control
✖ Available on Other Styles
Base Transmission
✖ 7-Speed Automated Manual
When it comes to the luxury vehicle market, ostentatious is not hard to find. So many so-called luxury cars are long on style but dreadfully short on substance. A car is supposed to go from point A to point B and a luxury car is supposed to get you there stylishly, comfortably and safely. The 2018 Volvo S90 is the epitome of Swedish design, understated yet powerful. In a few key categories, the Volvo S90 easily demonstrates its qualities against another luxury car, the Audi A6. Consider these points when comparing the two vehicles.
Specs at a Glance
Safety
No car manufacturer can point to its commitment to safety like Volvo can. The 2018 Volvo S90 is yet another step forward in Volvo's relentless pursuit of building the safest cars on the road. The S90 offers 360º blind spot monitoring. Front and rear collision safety avoidance technology is standard on all trims, as is advanced adaptive cruise control. Head restraints, an energy absorbing interior and crash safety headrests are standard on all trims. An inflatable curtain, the most advanced airbags on the road, advanced seat-belts and child safety locks are standard on all trims. The Audi A6 offers much of the same software and some of the mechanical safety features, but not all and not as meticulously.
Performance
Safety shouldn't be dull, of course, and Volvo knows that a little extra horsepower will not hurt sales. All-wheel drive is a standard feature on all trim levels. The Volvo S90 is richly equipped with three engines, including a two-liter turbo four-cylinder that produces 252hp, a two-liter four-cylinder turbo and supercharged engine that produces 316hp, or a plug-in hybrid that produces a fiery 400 horsepower. The Volvo S90 plug-in-hybrid has 400 horsepower and will go from 0-60 in 4.5 seconds, It will go from zero to sixty in 4.5 seconds, faster than the 3.0L V6 Audi A6 in 5.2 seconds. The Volvo S90 offers all the power you could need with a comfortable, graceful ride quality that smooths over bumps while handling like a dream. Audi touts its sport-tuned suspension and motorsports heritage, but neither of these cars will be racing on a track. The Volvo S90 can get you up to speed faster than the Audi can, which is another clear advantage for the 2018 Volvo S90.
Features
The 2018 Volvo S90 is clearly an excellent car in terms of safety and performance but it also offers a number of conveniences. Semi-autonomous drive is available. Every S90 comes with a standard panoramic sunroof. No vehicle has ever been better tailored to smartphone integration. Choose a two or four zone climate package to ensure everyone rides in absolute comfort. The available premium audio upgrade ensures you have the clearest audio a car can produce. Lumbar support, power seats and memory settings are standard. Auto-dimming mirrors, keyless entry, remote start, park assist, navigation, satellite radio and park assist are all standard across all trims. Illuminated door handles, power retractable mirrors and dual integrated tailpipes are also standard.
When broken down analytically, the Volvo S90 seems like an obvious choice. The calm, understated Volvo S90 offers a number of advantages over its flashier rival. Why not stop by your local Volvo dealership to see this car for yourself? The Volvo S90 can speak for itself, especially during a test drive. Contact your local Volvo dealer today.
Question? We Can Help