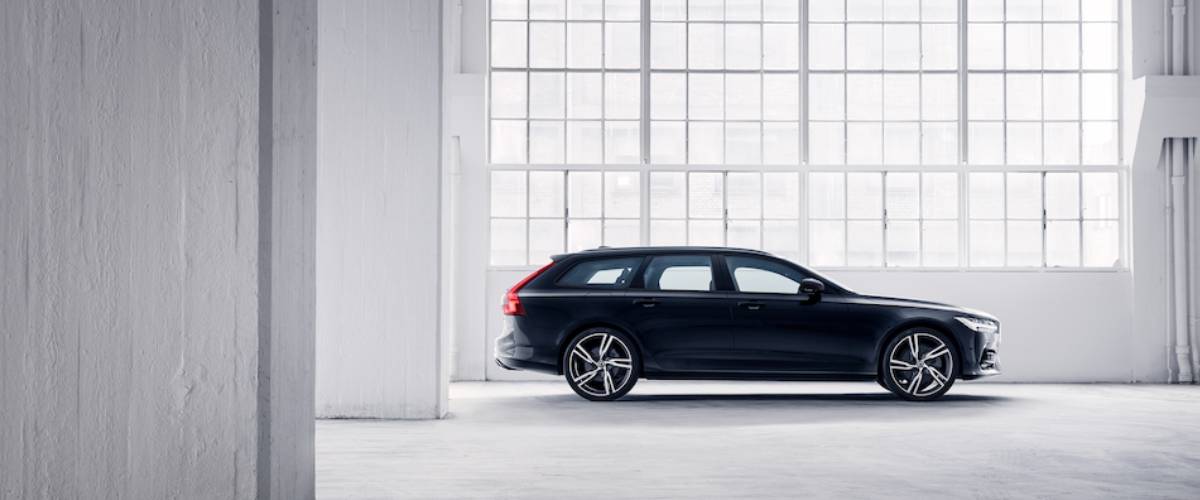 Volvo V90 Frequently Asked Questions
The Volvo V90: A Family Car that Never Sacrifices Style
Buying an excellent, safe family car should never mean sacrificing style or luxury, and with the Volvo V90, drivers in Phoenix, AZ won't have to. The V90 is designed to get drivers and passengers safely to their destination around Scottsdale, AZ. However, even after reading about a car's safety and comfort reputation, it can be difficult for potential buyers to choose not only the best vehicle model for their needs but also the right trim level. Knowing the answers to a few frequently asked questions can help people better decide on the features they might like the most, and it can help them make a more informed decision about which car is right for their budget.
Frequently Asked Questions About the Volvo V90
How many trim levels does the Volvo V90 offer?
The Volvo V90 offers three different trim levels for potential buyers to choose from, all with slightly different features. This makes it simple for V90 owners to select the features that they need at a budget that suits them. The trim levels are the V90 R-Design, the V90 Inscription, and the V90 Cross Country.
Does the Volvo V90 offer all-wheel drive?
Volvo V90s are available with all-wheel drive. The Cross Country trim level, in particular, is designed to be slightly more rugged and better at handling tough terrain or hazardous situations that you might come across in Scottsdale, AZ. However, all of the trim levels feature all-wheel drive options, as well as the ability to change into different drive modes. This gives drivers more control in slippery situations or over rough terrain while also giving the car the ability to run efficiently.
Does the Volvo V90 offer Apple CarPlay or Android Auto?
New Volvo V90s feature both Apple CarPlay and Android Auto. These systems allow drivers or passengers to connect their smartphones to the car through Bluetooth. They can then access any apps for music, podcasts, or navigation they want on the V90's nine-inch touch screen.
How many people can fit inside the Volvo V90?
The Volvo V90 comfortably seats five people. It also offers a great deal of room for cargo so drivers can take whatever they need, wherever it needs to go.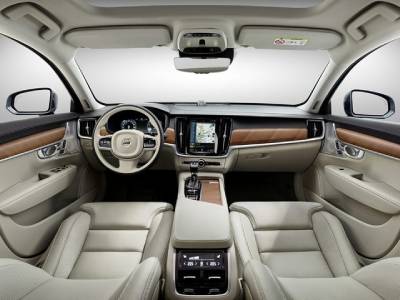 Does the Volvo V90 have a backup camera?
A Park Assist rear camera is available in the Volvo V90. This helps drivers safely back in and out of tight spaces without needing to worry about what may be behind them. Also, a 360 camera allows drivers to get a bird's eye view of the car, so they can spot potential hazards before they begin to maneuver or back out of a parking space in Peoria.
Does the Volvo V90 offer remote start?
The Volvo On Call app, which is available with Volvo V90s and can be found on a driver's smartphone, allows drivers to start their cars right from their phones. This feature also allows drivers to adjust the climate control, so cars are already nice and warm or cool, depending on the weather, before the driver and passengers even get inside.
Does the Volvo V90 require special fuel?
Volvo generally recommends that their cars run on premium gasoline for a better, more powerful performance. However, the cars also run well on regular gasoline, so what type of gas drivers would like to use is mostly up to them.
See the Volvo V90 at Volvo Cars of Phoenix Today
At Volvo Cars of Phoenix, we believe that potential car buyers are happier with their choices when they know what all of the features and financing options of a vehicle before buying. Come visit us today to let us answer any of your other questions about the V90, and set up a ,a href="  /your-visit/test-drive.htm">test drive so you can experience the comfort and performance of the car for yourself.