S60 Update from Phoenix Volvo Research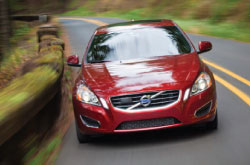 To begin reading Volvo of Phoenix's 2013 S60 review, scroll down below the video. Volvo of Phoenix stands out from the competition with products and services built to assist you in your search.These well-written reviews will help you do just that. Filled with beneficial information and specs, each paragraph gives you full access to everything the Volvo S60 has to offer. Read on to see if the 2013 S60 should be parked outside your home.
Take a Look inside the Volvo S60
Compare the Volvo S60's Specs & Features
Check out the 2013 Volvo S60 against versus similar autos like the 2013 Mercedes-Benz C-Class, Audi A4, Lincoln MKS and the Acura TL, and you will notice that the 2013 S60 ranks above those vehicles in quite a few areas. Catch a glimpse of the reasons see why!
2013 Volvo S60 MSRP: $31,900
2013 Volvo S60 0-60 MPH in 5.5 seconds
2013 Volvo S60 Body Style(s): Sedan
2013 Volvo S60 Cargo Space: 12 cubic feet
2013 Volvo S60 Seats: 5 passengers
2013 Volvo S60 Colors: Ember Black, Saville Grey, Vibrant Copper, etc...
2013 Volvo S60 MPG: 21 city / 30 highway
Features & Trims Available to Phoenix Volvo S60 Shoppers
Our Volvo Auto Repair Center: Helping You Maintain Your Investment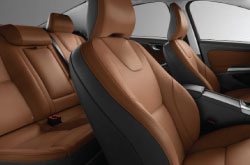 To get your Volvo S60 worked on by spectacular service techs, you don't need to travel far. Our Phoenix auto service center is a quick trip away and we offer a full year warranty on every service. Keep your S60 running its best for years; have it serviced by Volvo of Phoenix's masterly car repair squad. From arduous projects like shock and strut repair to less tricky services like in-cabin air filter replacement and simple speedy oil changes, our Volvo repair squad do it all. Volvo of Phoenix is your number-one choice in Phoenix for fast, professional Volvo S60 repairs and regularly scheduled maintenance. Click the upcoming link to find service specials now!
Contact our service center day or night using our online form